Addison Gallery is proud to announce FULL CIRCLE, an exclusive presentation of new paintings by Dimarc. Featuring highly anticipated new works from his Love is Magic Collection, this solo exhibition explores the core themes of empathy, positivity and passion that has inspired Dimarc over the course of his career.
Opening Reception
November 5th, 6 - 9pm
On view through November 21st
A powerful collection of work that integrates materials, themes and techniques he has perfected throughout the years, "Love Is Magic" represents a striking culmination of Dimarc's creative endeavor. He has always been drawn to the iconography of hearts - a symbol of love, togetherness and the emotional centers of our being - and incorporated the stylized images into his art early in his career. Over the years, Dimarc has broadened the techniques and materials he uses, perfecting his craft and creating a signature, dynamic style of painting. In the collection Love is Magic, he returns to an early inspiration for his artwork and re-introduces the powerful heart symbol, as the artist and his oeuvre comes FULL CIRCLE.
An on-line presentation coinciding with the exhibition will be on view starting November 5th continuing through the exhibition.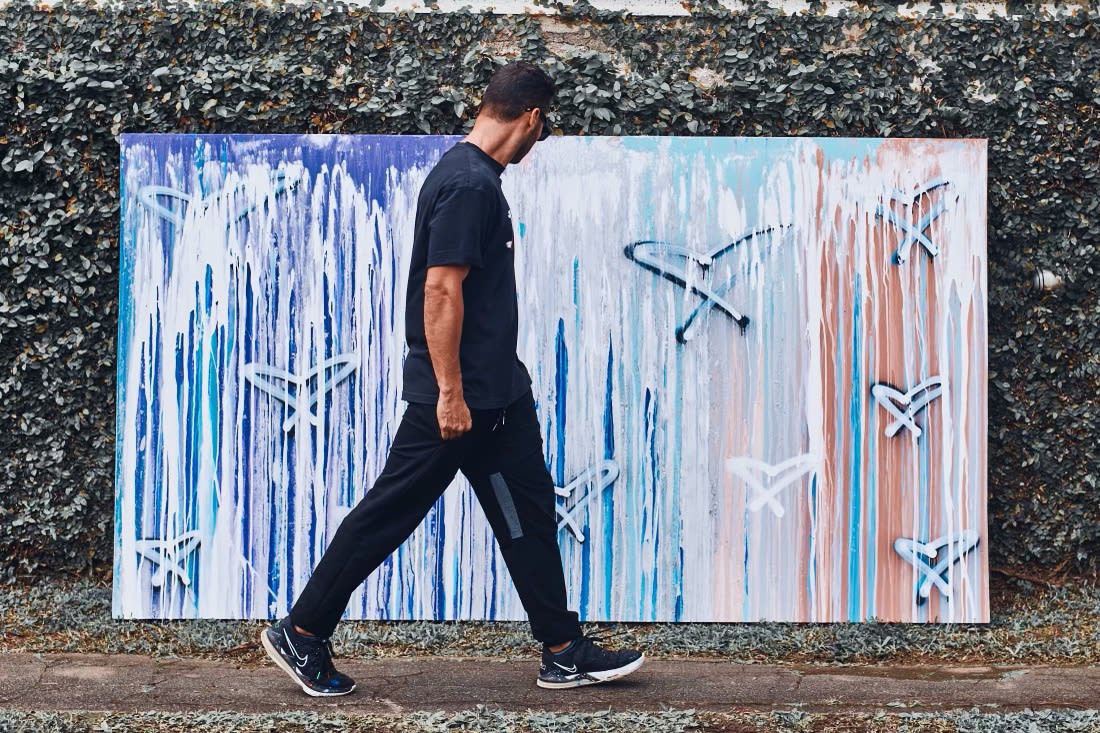 About the Artist
Quietly powerful, Dimarc builds up layers upon layers resulting in paintings that are remarkably rich in visual and textural elements that truly become apparent when viewed in person. His vision is to create a balance between depth and movement, as well as a strong sense of emotion within his compositions.
His paintings offer us a pause for reflection while at the same time his energetic brushstrokes and dramatic dripping of paint make a compelling and passionate statement. Dimarc feels that painting is one of the most beautiful forms of love. When he paints, he starts to express the love through the movements creating an unexpected piece of art that connects his energy with the viewer .